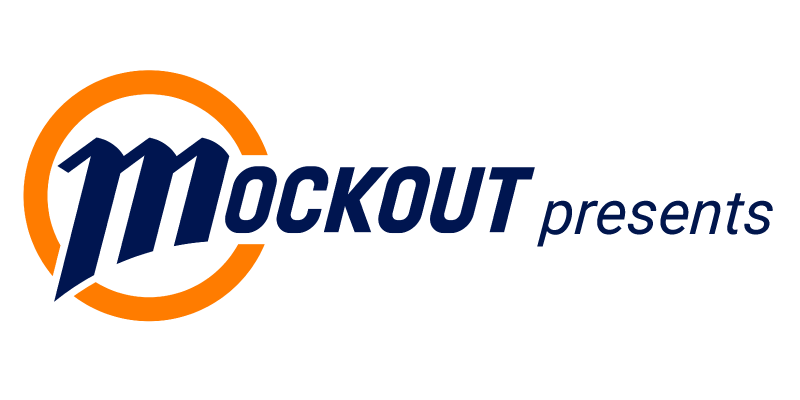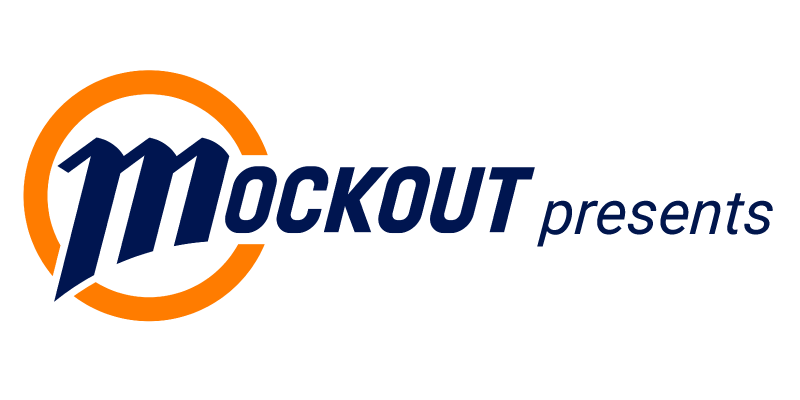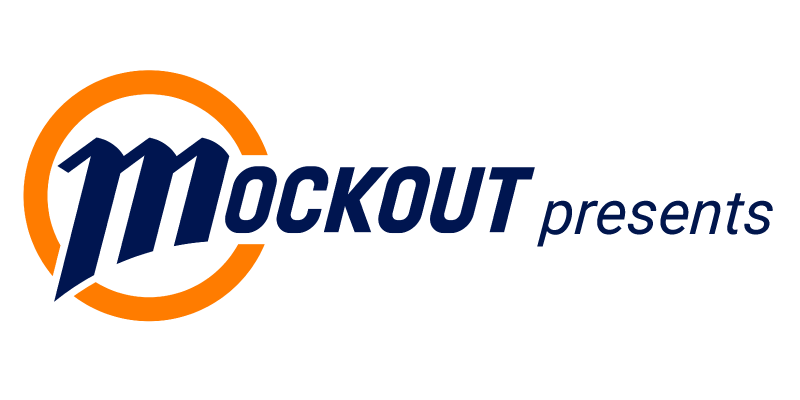 2018 NFL Draft Top Prospect:
Full Saquon Barkley Scouting Report
Played in a spread offense at Penn State where he did not take snaps while being in a Single-I. He is the ideal size of an NFL RB. Has Elite build with great height and weight. Large RB.
Athletic Ability is Elite, he is capable of doing things many people cannot do. His balance is absolutely insane. Stop on a dime ability, great hip flexibility, explosive, agile, an incredible jumping ability. Great Competitive Toughness, will play through injuries, fights hard on every run to get every yard possible, will put his body on the line to make a clutch play, no way is he afraid of contact. Great Play Speed, has the elusive ability, can turn the corner, deep speed, even outruns the lighter defensive backs. Good strength, a very strong stiff arm, has the ability to push the pile, will win vs average LBs and almost all DBs. Great vision, recognizes the outside lane, deadly in open space, sees the cutback lane, sees both the first and second level and how the play is going to develop. Great Burst, acceleration is ridiculous, if he has green grass in front of him it's a touchdown. His burst makes him eligible for a homerun play on any play. Great Finish/YAC ability, lowers his pads and is always falling forward, capable of breaking many tackles in one play and pick up a large amount of yards in one play. Good in the passing game, put a lot of work in the offseason, mainly used in the flat, but he adjusts well to the ball, finds an open area on the field when the QB is scrambling, good route runner as well. Good pass blocker, no problem dealing with the much larger player, picks up the correct man, patient and puts force into his blocks.
Solid Mental Processing, needs to focus more at getting back to the LOS when the play is a loss, maybe slow down on how much he attempts the hurdle. Needs to work on his basket catches, has struggled to make a catch with defenders nearby. Sometimes trying to make a homerun play on every play can be a weakness because he will not always take the best option.
Overall, Barkley is the best RB prospect I've scouted. He is an absolute freak with Elite level of potential. He would play very well in a inside zone running scheme. Would work very well in outside zone as well. Pretty much any scheme he could play in he would contribute very well in. Very rare type of prospect.

Draft Profile: One of the all-around top prospects for the 2018 NFL Draft and the rare top-10 Safety prospect in most 2018 NFL mock drafts, Minkah Fitzpatrick started his college football career at Alabama as a Cornerback, but due to injuries at Safety he moved mid-season to FS. All-American defensive back prospect who leads by example and not vocally. Great Height and weight for outside corner in the NFL or as a Free Safety […more]



Draft Profile: Even though he has been sliding down mock drafts lately, I still consider Connor Williams the top OT prospect for the 2018 NFL Draft,. Played in more of a spread offense in college at Texas. Complicated injury history needs to check out at the NFL Combine. Great size for an OT, his arms have great build and are long, built lower body as well. Athletic Ability is great, has the quickness, balance and agility to be a dominant LT in the NFL. His change of direction is impressive. Good mental processing […more]



Draft Profile: One of the top draft prospects at any position for the 2018 NFL Draft and a darling of the NFL mock draft world, Quenton Nelson played in a power pro offense at Notre Dame and was easily the best Guard in college football. He has the ideal size of an interior offensive lineman NFL prospect. Athletic Ability is good, has quality lateral quickness, very balanced, nice change of direction ability. Good Mental Processing […more]



Draft Profile: Winner of the 2017 Butkus award for best linebacker in college football, Roquan Smith has been a big riser on all 2018 NFL Draft boards. Helped lead the Georgia Defense to the Championship game. Smith is a little undersized for an NFL 4-3 Mike LB. He is a couple inches shorter than average and a little bit underweight, but he makes up for it. Athletic Ability is great, very explosive player […more]



Draft Profile: After a dominant season of college football, Bradley Chubb tops my list of best pass rushers in the 2018 NFL Draft. Played as a 4-3 DE at NC State and played mainly in a 5 or 7 technique. He has long arms with a built frame. He has the size of a pure pass rusher in the NFL. Athletic Ability is great, very quick, balanced, great flexibility, nice lateral movement, he has explosive movements. Great competitive Toughness […more]
Draft Profile: Maurice Hurst played mainly in a 3 technique as a 4-3 DT at Michigan, and is one of the top 2018 NFL Draft prospects. Received AP All-American 1st team honors his final season at college. He is a little bit undersized for the NFL, and will likely have to gain some weight when he gets in the league. Athletic Ability is great, shows explosion out of his stance, great balance, very quick for a player that size […more]



Draft Profile: One of the best pass rushers in the 2018 NFL Draft, Harold Landry played as 4-3 DE at Boston College. Played a lot in the 7. He has the body of an NFL 3-4 OLB, longer body with long arms, well built draft prospect on upper and lower body. Athletic Ability is great, shows his explosive ability off the LOS but even better when standing up, great balance, very fluid hips, quick player. Good Mental Processing […more]
Draft Profile: Sam Darnold is the number 1 pick in most mock drafts, and is also my top QB prospect for the 2018 NFL Draft. Only a RS SO when he declared for the draft. Plays in a spread offense that requires him to check with the coaches pre-snap. He has the size of an NFL QB from the height to weight to build. Athletic Ability is good, has quickness to evade sacks, has change of direction and quality lateral movement […more]



Draft Profile: One of the best cornerbacks in the 2018 NFL Draft, Denzel Ward played as an outside corner at Ohio State. The defense requires a lot of man coverage. He is a little undersized for an outside corner spot in the NFL, but he has the build to succeed. Athletic Ability is great, quick, balanced, flexible hips, explosive and has great change of direction ability. Good Mental Processing, recognizes play direction […more]



Draft Profile: Nipping at Sam Darnold's heels in most NFL mock drafts, Josh Rosen is the second best QB prospect in the 2018 NFL Draft. Junior who played in more of a pro style offense. Has the height of an NFL QB, but he does not have the frame of one. He does not have broad shoulders which makes him a higher risk for injury. Has a very smooth arm motion that will help him long term. Athletic Ability is Solid […more]



Draft Profile: Derrius Guice is near the top of a loaded group of RBs in the 2018 NFL Draft. Played in a pro style offense at LSU. Never had a quality QB so he had to run into an 8-man box almost every play in college. He has the height and weight on an NFL 3 down back. Good Build. Athletic Ability is great, nice balance, very explosive player, his change of direction ability is impressive, he has improved his hip flexibility, an agile back […more]



Draft Profile: Calvin Ridley might be the most well-rounded WR prospect in the 2018 NFL Draft. Was in a run heavy college offense at Alabama and his production level was affected because of the play of the QB. Slimmer frame, long arms, will need to add some weight. Athletic Ability is great, has quickness, explosive, great balance, change of direction. Consistently in the first round of most NFL mock drafts […more]



Draft Profile: Courtland Sutton played WR in a hurry up spread offense at SMU, not a school known for producing high-profile draft prospects. Back to Back seasons of 1,000 yards receiving with at least 10 touchdowns as he enters the 2018 NFL Draft. Sutton is a tall outside receiver with long arms and sculpted frame. Athletic Ability is good, great balance, some quickness, nice change of direction ability […more]
Draft Profile: Elliott isn't getting enough love in mock drafts, but I have him as the second best Safety in the 2018 NFL Draft. Played as a FS in multiple different looks, a lot of cover 2 and Man Free schemes. A tall safety, with good build, long arms and broad shoulders, ready for the NFL. Athletic Ability is great, shows explosive downhill ability, very balanced player, great lateral movement […more]